Hello, Folks! I hope you had a great holiday and now back to work! For a lot of people, the business fires up today (Monday Jan 4th) while some will be on Tuesday the 5th. Feels good to get back at it. However….
Please, please don't get cocky with the virus. Prudence is needed now more than ever; hospitalizations and deaths are as high as they have ever been or higher and the vaccines are still months away from any significant distribution. While we are proud we are doing a better job than other film production centers around the world, with regard to Covid suppression, a relax of precautions now could change that for the worse in a fortnight.
Check out the sentiments expressed in Variety Magazine yesterday.
By Elaine Low, Variety, January 3rd, 2021
"Amid surging COVID-19 cases in Southern California following the holidays, SAG-AFTRA, the Producers Guild of America and the Joint Policy Committee are together recommending a "temporary hold on in-person production in Southern California." Together, the organizations represent thousands of actors, producers, commercial advertisers and ad agencies.
"Southern California hospitals are facing a crisis the likes of which we have never seen before," said SAG-AFTRA president Gabrielle Carteris in the joint statement. "Patients are dying in ambulances waiting for treatment because hospital emergency rooms are overwhelmed. This is not a safe environment for in-person production right now."
The organizations are encouraging a production halt until more hospital beds are available. As Variety has previously reported, most major TV studios, including CBS TV Studios, Warner Bros. TV, Universal TV and Walt Disney-owned 20th TV and ABC Signature, last week extended their holiday production hiatus to mid-January.
Members of SAG-AFTRA who live in Southern California are urged to stay home, according to the joint statement, and "refrain from accepting on-set employment for the next several weeks." Any actors who are slated to work over the next few weeks and have on-set safety concerns are encouraged to contact SAG-AFTRA.
"Even putting aside the risk of acquiring COVID on set — a risk that we have done a great deal to mitigate through our safety protocols — on set production always poses some risk of injury, whether because of a stunt gone wrong, an equipment failure or a garden-variety fall," said David White, SAG-AFTRA's national executive director. "Right now, with few if any hospital beds available, it is hard to understand how a worker injured on set is supposed to seek treatment."
White also noted appreciation for the studios and producers that have already preemptively paused production.
In Los Angeles alone, 12,488 new COVID-19 cases were reported on Sunday, with a seven-day daily average of 77,520, according the the Los Angeles County Department of Public Health. The current testing positivity rate stands at 18.4%. As of Sunday night, 7,544 people in L.A. are currently hospitalized with COVID-19.
In a separate statement issued from the PGA, presidents Gail Berman and Lucy Fisher also encouraged any projects shooting in the region to press pause, and recognizing that "these are tough times and this is a tough decision," but said that producers serve as leaders both on productions and in the entertainment community.
"Independent producers can help hold the line in this crisis by taking the difficult but responsible step of postponing production for now," they said. "We can and will do what it takes to protect our cast and crew, and our community."
The sweeping recommendation impacts commercial production as well as film and TV. JPC chief negotiator Stacy Marcus said it is "simply too great a risk to performers, crew, and industry personnel to continue production knowing that hospitals are in crisis mode and the number of cases continues to rise.""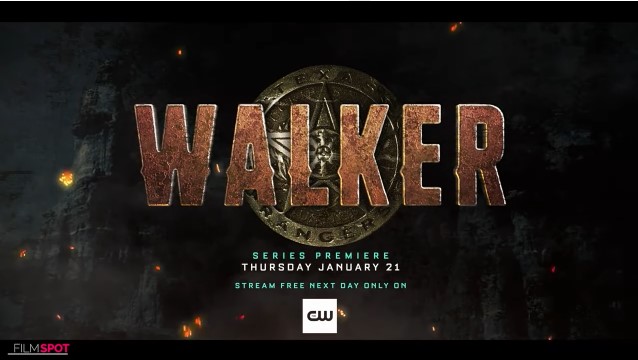 Meanwhile, in Austin Texas, my brother Clif's tall client/friend Jared "The Moose" Padalecki, with some great actors and a very keen fresh crew, is bringing it all together on Walker, Texas Ranger. No Covid, so far. It appears there are advantages to shooting mostly in one location in the hinterlands of southern Texas. Just don't forget your umbrella… and a water bottle… and snake bite kit.
Trailer below. Jared has already done some fine work and you can see little bits of it here. I am told the first ep naturally has a lotta splaining to do; in order to introduce facts, friends and foes, with the drama and intrigue picking up pace for eps two and three. All set for premier January 21st, the day after Trump gets dragged from…. What? Oh, right. I promised no politics. Okee dokee. I, for one, am looking forward to Walker, Texas Ranger.
About Post Author